| | |
| --- | --- |
| Products | |
| | |
| --- | --- |
| Contact us | |
Boron Carbide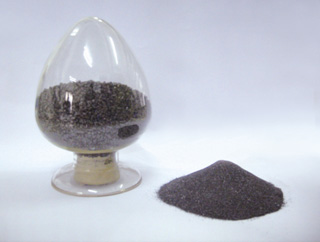 Product name : Boron Carbide

Molecular formula : B4C

Color : Black Powder

Relative density :2.52g/cm3

Smelting point : 2350°C.

Boiling point: > 3500°C

Due to good chemical resistance, excellent neutron absorption character, and wear- resistance, it is wildly applied to grinding, drilling and polishing of hard alloy, precious stones, production of boride metal and Boron alloy, and special welding, etc.. With technology development on ceramic industry, Boron Carbide is introduced into defense armor, nuclear shield and neutron absorption field. It plays important role in those industries and fields.