Dalian LianJiang Metals & Minerals Import & Export Co., Ltd. is located at Dalian which is the most important famous commercial port in the northeast of China. It is an enterprise integrated with production and foreign trade.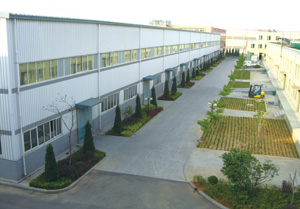 Dalian LianJiang Metals & Minerals Import & Export Co., Ltd. invested Dalian Zhengxing Abrasive Co., Ltd. and HeiHe Zhengxing Abrasive Co., Ltd. .
Our business scope:
1. Abrasive materials and abrasive tools: Boron Carbide, Silicon Carbide, Cubic Boron Nitride, and their series products.
2. Mineral products: Sepiolite, Attapulgite, Tourmaline, Yellow Mineral Colors, etc.
3. Metallic products: Silicon Metal etc.
4. Chemical products: Carbon Black, Boron Powder, Crystalline Sodium Acetate Trihydrate, Citric Acid etc.
With abundant fund resource, stable supplying of goods and advanced marketing network, our products have been sold to Japan, the United States, Germany, Russia, U.K., Australia, Korea, Taiwan, etc.
In recent years, our company advocates port advantages, whilst strengthening international market exploration and internal management, the enterprise has been developed. We insist on dealing with various products, the production has been continually expanded and quality remarkably improved, an integrated business pattern incorporating producing, processing, and overseas trading has come into form running at present. Our products have enjoyed world fame.
We hope to establish friendship with you, cooperate and develop tighter with you.